Jeffco Students First Action's 2017 School Board Candidate Endorsements
We are pleased to support candidates that will bring balance to the School Board.
Jeffco Students First Action has been advocating for great public education in Jefferson County for over five years. As a grassroots organization we organize parents and community members in Jefferson County who support every child having access to a high quality public education. After careful review of the 2017 school board candidates' positions we are pleased to endorse Matt Van Gieson and Erica Shields.
District 1 Matt Van Gieson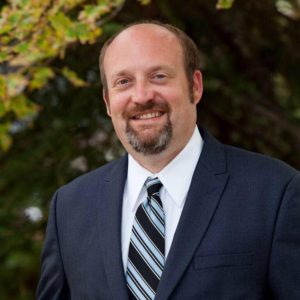 https://www.matt4jeffcoschoolboard.com/
https://www.facebook.com/matt4jeffcoschoolboard/
A Jeffco native, Matt attended Lawrence Elementary, Drake Junior High and graduated from Arvada West High School, where he met his wife. She is also an Arvada West graduate and attended Deane, Stevens, and Swanson Elementary Schools, and Arvada and Oberon middle schools. Together they have four children ages 3 months to 7 years. Matt says "they have 50 years of combined Jeffco public education ahead of them." Matt went on to obtain a college degree and is a systems analyst. He is an active volunteer in the community; he participated in the Back Pack Program at Pleasant View Elementary, and has coached high school and little league sports. He is the Vice President of the parent teacher organization at his children's school. He is inspired by his parents, who despite limited means were actively involved in the community giving back to others.
District 2 Erica Shields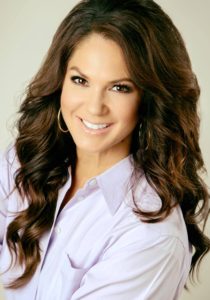 http://ericaforschoolboard.com/
https://www.facebook.com/EricaforKids
As a mom of four children, Erica and her husband chose Jefferson County to raise their family because of the great education system. All of her children have attended or are attending Jeffco schools. She has one each in elementary and middle school, a third in college and one recent college graduate. Erica was adopted out of foster care at the age of 3 1/2 by parents who taught her she could rise above her circumstances with hard work and a great education. She worked hard to earn a Bachelor of Science, then a masters degree and eventually a PhD in public health. Erica taught and has worked with at risk children in schools and prisons. She is a committed volunteer. She reads to students at schools throughout the state, and works with both active military families and veterans raising funds and collecting supplies to thank them for their service.  Erica can also be found day and night volunteering in schools, reading to students and appreciating teachers. She is committed to ensuring every student has access to a great education so they too can rise above their circumstances.
District 5 – No endorsement
How the candidates match our values:
We support candidates that are fiscally conservative and will reduced bureaucracy. Despite declining enrollment the number of administrators in Jeffco has grown by more than 10%. Jeffco's revenue are up $84 million over just two years ago and yet over half of those funds were placed in savings. Jeffco sought a bond and mill package that would have costs taxpayers over ONE BILLION DOLLARS to pay back over the next 25 years.
Matt Van Gieson and Erica Shields:
Will require accountability for our ONE BILLION DOLLAR budget
Will seek to right size the number of administrators and focus the dollars in the classroom
Do not believe that more money is the solution for every problem
Support increasing transparency so that every program's return on investment is easily available
We support candidates that support every child having access to a high quality public education. Recent scores show 50% of all students in grades 3 – 9 aren't meeting grade level standards in reading or math. 75% of low income students don't meet grade level expectations in reading or math.
Matt Van Gieson and Erica Shields will:
Set measurable student achievement goals for the Superintendent
Ask tough respectful questions about which programs work and which don't and stop funding programs that don't work for students
Require program spending be transparent so we know which programs are cost effective and which aren't delivering results
Support keeping neighborhood schools open
We support candidates that will focus on attracting and retaining highly effective teachers.
Despite only 50% of Jeffco students meeting grade level standards 98% of Jeffco educators received a performance evaluation of effective or higher.
Matt Van Gieson and Erica Shields:
Advocate for rewarding highly effective teachers
Support Increasing compensation for new teachers to be more competitive with salaries in other professions
Support transparency in understanding how teacher evaluations tie to student achievement results
We support candidates that will empower parents, teachers, principals and leader. Far too often teachers are constrained and not able to meet the needs of their students. And parents don't have the information they need to make decisions about what is best to meet the needs of their children.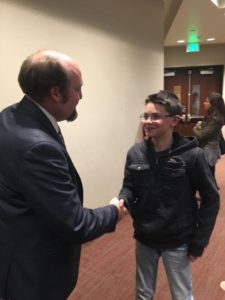 Matt Van Gieson and Erica Shields:
Support local communities being able to make the education decisions that best meet the needs of their students.
Don't support forcing 6th graders into middle schools, limiting choice and at a cost of $50 million
Will fight federal overreach in our local schools and work to support parents, teachers and community members having control over curriculum
Work to eliminate burdensome administrative tasks so that teachers have the time and flexibility to meet the needs of their students
Support significantly increasing community engagement so that all diverse voices have a place at the board table
We support candidates that support high quality public school choice options. This board twice denied a school opening which sought to serve a diverse student population in a low income neighborhood. Voted to close Pleasant View. Is moving forward with a plan to force 6th graders into some middle schools which limits choice in many neighborhoods: Manning, Creighton, Ken Caryl and Summit Ridge.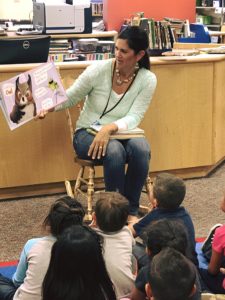 Matt Van Gieson and Erica Shields:
Support maintaining equal funding for every student regardless of the governance structure of the school they attend
Support expanding schools which have large wait lists so families are receiving the education which best meets the needs of their children
Support expanding high quality parent supported charter schools