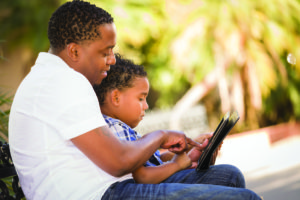 The current school board is on a path to significantly limit choice at Manning, and in the Lakewood, Columbine, and Dakota Ridge areas. Families in eastern Lakewood almost didn't get the first charter school in their neighborhood and other charter schools worry they will lose funding and supports. And the board has threatened the district's only gifted high school program.
Read More:
Gifted and talented center at Wheat Ridge High School on chopping block as part of Jeffco budget cuts.
https://www.chalkbeat.org/posts/co/2017/02/08/gifted-and-talented-center-at-wheat-ridge-high-school-on-chopping-block-as-part-of-jeffco-budget-cuts/
Manning will not be able to serve as many students. 6th graders will move to Manning in 2018-19 but the building has not been expanded. This will reduce by up to 30% the number of students who are able to choose to go to Manning as it prepares for handle 6th, 7th and 8th grade in the same space it has served 7th and 8th graders.
https://jeffco.ss12.sharpschool.com/cms/One.aspx?portalId=627965&pageId=2406903
Creighton, Ken Caryl and Summit Ridge are scheduled to receive 6th graders in 2019-20 but there are no funds to expand any of these buildings. If 6th graders are forced into these buildings without additional classroom space they will be forced to serve 30% fewer students. Where will the families that have choiced into these school send their students? Will all of the students who live in the boundaries of these schools fit in the middle school if 6th grades are forced into these schools? What will happen to high school enrollment at Columbine, Lakewood and Dakota Ridge if 30% fewer middle school students attend their feeder middle schools?
https://jeffco.ss12.sharpschool.com/cms/One.aspx?portalId=627965&pageId=2406903
This board twice denied a charter application that intended to serve one of the lowest income neighborhoods in the district. This neighborhood has no schools of choice so parents who couldn't afford to drive their children to other areas where forced into district run schools.
http://www.eyeonjeffcoschoolboard.com/a-big-no-for-great-work-montessori-charter/
For the first time ever the district withheld funds from a Jeffco charter despite the charter being in compliance with the contract. The district continues to withhold a percent of the funds in excess of what is in the signed contract.
http://pagetwo.completecolorado.com/2017/10/05/new-jeffco-superintendent-disrupts-charter-relationships-in-first-60-days-on-the-job/
https://soundcloud.com/the-heart-of-the-matter/heart-of-the-matter-92817with-holding-funds-from-charter-schools-immigration-ms13-daca